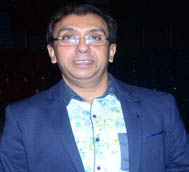 Rabindranath Tagore wrote– "Where the mind is without fear and the head is held high…" Lines which echo the innermost feelings of every free-spirited, nation loving Indian. It is that 'heaven of freedom' that we to take our country to by grooming the future of India, or children.
Schooling is, without doubt the foundation stone upon which the life of an individual is built. In today's fast-paced competitive world, the importance of schooling can in no way be undermined,the fundamental and basic value system that develops during schooling of an individual remains for a lifetime and thus schools as a social institution, must cater to this need of society to make it more value based with strong values and ethics. 
Apart from these value systems which get inculcated in a student's life, there is another dimension of schooling which is equally pertinent when it comes to children's education ie. learning. Learning and value systems mould the final character of our children, At St. Stephen's we help children to develop the four pillars of learning, which are Knowledge, Skills, Disposition and Feelings. A child's character cannot be developed without the amalgamation of these four pillars.

St. Stephen's School, established in 1971 has delivered excellent academic performances and holistically nurtured students to be leading agents of change in society. Our Stephenite's are helping to bring changes at all levels, from global to local. Stephenites are leaving their mark in all walks of life. Our alumni include scientists, entrepreneurs, managers, journalists, engineers, doctors, teachers, administrators, social workers, artists, philanthropists and much more. Each bringing a positive change in his or her environment. They are connected with a sturdy bond of values embedded in them. Along with the importance of academics they understand the potential of extra-curricular activities too. Stephenites have made their mark in various fields at the national and international level. Helping our achievers along the way are our dedicated teachers. Professionals who are teachers by choice and who have an intense zeal to nurture young minds. They go through regular orientations to add value to their existing knowledge bank. Every teacher at St. Stephen's has taken developing the children as his or her personal responsibility. One must understand how daunting it is to handle a class with thirty young minds. Every small problem faced by our children is important for our teachers. Spreading happiness among the students is something our teachers take very seriously. From lesson plans to evaluation, everything is effective and efficient.

Our school provides well equipped libraries, computer and science laboratories and spacious classrooms with a healthy student-teacher ratio. In the past six years we have grown from one to seventeen branches. At present we have almost 10,000 students and over 400 teachers. St. Stephen's has not only made a mark in West Bengal but in Chhattisgarh and Odisha also. We are a testimonial of how a school with strong missionary mandate can deliver value based education in both urban and rural society.

I encourage parents of prospective students and other interested stakeholders to read this prospectus thoroughly and comprehend what St. Stephen's is all about. We assure parents that we take care of your child's spiritual, intellectual and physical growth.
Mr. Subrata Chatterjee
DIRECTOR